What Are the Best Cutting Boards?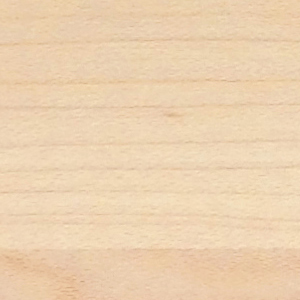 Every kitchen needs a cutting surface for food preparation. They are also needed by hobbyists and do-it-yourselfers in the home workshop. What are the best cutting boards?  Which is the healthiest, the best for the environment and provides the most efficient cutting surface?
The most common materials for cutting boards are plastic, bamboo and hardwood, like maple or cherry. Competing claims are made for the practicality of all three.
Here is a look at how plastic, bamboo and hardwoods rate.
The Most Sanitary
You'd probably guess plastic as the most sanitary material. In fact, that is often how it is marketed, with emphasis on the ease of cleaning it in the dishwasher. But it's actually the most difficult to get clean and free of bacteria.
A study done at the University of Michigan showed that bacteria lingered on plastic, much more so than wood. And because it scratches so easily, it is hard to get thoroughly clean even using the dishwasher.
Hardwoods like maple and cherry have a close-grain which prevents the buildup of bacteria. Though the Michigan study showed that bacteria were found in the wood after use, the contaminants did not multiple and gradually died off. Bamboo is also quite sanitary, though specific studies have not been done on them.
The Most Environmentally Friendly
In the environmental stakes, plastic comes in last, and bamboo and hardwoods are neck in neck for first place.
Bamboo is a hard grass that grows quickly, without the use of chemicals. This makes it eco-friendly and sustainable. Watch out for some boards that are made with formaldehyde glues, which add nothing healthy to your food.
Maple and cherry grow relatively quickly for hardwoods, so they are a renewable resource, considered a sustainable material and an ecologically sound choice. Many cutting boards are made from wood scraps, which otherwise would be tossed.
The Most Kitchen Friendly
Plastic is a surface that is hard on your knives. It also tends to scar easily, which means some of those shreds of plastic are getting into your food.
Bamboo is almost 20% harder than maple cutting boards. That means its surface is hard on your knife. The boards naturally have small grooves, which catch the edge of the knife. This slows down attempts at quick chopping.
Maple and cherry boards self-heal from all but the deepest knife cuts. This keeps the surface gentle on knife edges. When you use maple or cherry as your cutting surface, your knives will last longer. Hardwood cutting boards are heavy enough to provide a stable surface for safe cutting.
The Conclusion
Maple and Cherry are standouts when it comes to the environment, health and easy cutting.
When you buy a wood cutting board, you have a kitchen tool that will last a lifetime. It is attractive enough to hang up and display. It is versatile and you can use both sides. It works as well as a serving tray, especially for cheese, as it does for cutting.
Where to Buy
We offer wholesale cutting boards in lots of 50 or more, perfect for corporate events, employee awards, group gift and wedding favors. We can laser engrave them with your logo and other details. If you need a custom design, we have the equipment and the trained personnel to do a high-quality job.
Contact us today for a free, no-obligation quote on cherry and maple cutting boards.