Buy Wholesale Cutting Boards – 3 Reasons
Do you find the idea of buying 50 or more cutting boards at a time intimidating? What if you can't give them all away as promotional gifts? Is it worth taking such a big bite out of your marketing budget for just one type of item?
Buying 50 or more at a time is an excellent way to save money and get the highest quality. Here is a look at three excellent re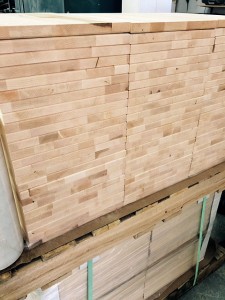 asons you should buy your cutting boards in wholesale lots.
The Finest Quality
When you buy in lots of 50 or more, you command the attention of the manufacturer. You gain access to the highest quality wood, produced with expert workmanship.
You probably couldn't afford to buy cutting boards with this superior quality if you bought them retail. Made from maple or cherry hardwoods, they have a fine finish and are durable enough to last a long time.
Always Have Gifts on Hand
If you are buying for your company, you gain peace of mind when you buy in quantity. You will never be caught short at a corporate event, networking opportunity, anniversary or other business affair.
If you are a retailer, you can keep customers happy by never running out of stock. And high-end cutting boards are always in demand.
If you run a restaurant or catering business, you will always have the cutting boards available that you need to run your operation when you buy in quantity.
If you are a realtor, you will never be stuck, trying to find the perfect gift for your client.
Save Money
When you buy in quantity, you get the most advantageous prices. Quantity discounts are a fact of the marketplace, whether you're buying a bag of apples instead of a single one, or 50 cutting boards instead of one.
Buying wholesales lets you purchase on credit. If you run a small business, this can be a critical factor in keeping your inventory levels high at times of big demand like the holidays. It saves you from using scarce capital when you are trying to grow your business.
Buy Wholesale Cutting Boards: Always Appreciated
When you buy cutting boards in wholesale quantities, you are investing in a promotion gift or an essential tool that is always useful and appreciated.
Companies can use them to recognize high achievement, as gifts on anniversaries or as giveaways at company picnics. Realtors can personalize them with laser engraving and give them to clients when they move into a new home.
Restaurants use them for food preparation, both in the kitchen and in the dining area. They make treasured wedding favors, both unusual and practical.
A cutting board provides an excellent surface for laser engraving your logo, company name and motto. For wedding favors, you can add the date of the wedding and the names of the bride and groom.
Cutting boards are available in a wide range of styles and sizes. They are made with hanging holes, handles and grooves. They come shaped in a circle, rectangle or raindrop. There's even one shaped like a moose! They can also be produced in custom designs and shapes.
Buying your cutting boards in wholesale lots lets you take advantage of the best prices and highest quality. Contact us for a free, no-obligation quote.